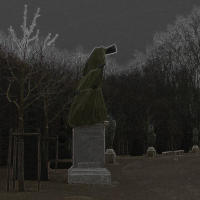 As head gardener of Versailles Alain Baraton is responsible for restoring and maintaining the majesty of the backyard of kings, but he appears to relish in declaring that "Versailles was a great shop of horrors."
Beyond his responsibilities at Versailles, Baraton is at once a folk historian, a provocateur and an entertainer in writing about the dark side of Versailles in Vice et Versailles: Crimes, trahisons et autres Empoisonnements au palais du Roi-Soleil (Vice and Versailles: Crimes, Treacheries and other Poisonings at the Palace of the Sun King).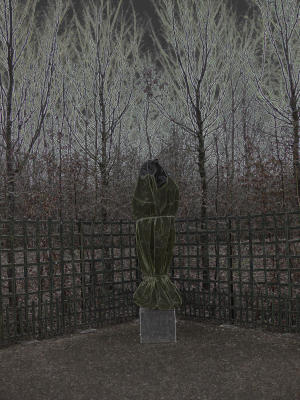 "Money is celebrated in every corner [of Versailles]," he writes (in French). "There isn't a statue or restored vase that doesn't have its plaque thanking a generous donor… My greatest wish would be that a plaque, however modest, serve as a reminder that this palace of fairy tales is also that of dramas and misfortunes, because I cannot and don't want to forget those, numerous as they are, who suffered in their flesh and paid with their life to enable us today to contemplate and to appreciate the chateau of kings, Versailles."
In the absence of such a plaque, Baraton pays homage to the victims of Versailles in this book, though "homage" may not the appropriate term for his account of much the suffering he describes seeing how much he seems to delight in telling it. He spares no gore in telling stories about Versailles that "Historians," he writes, "scarcely evoke," "truths that would tarnish the luster of Versailles."
This zone on the way to Normandy from Paris was once the stomping ground of a less titled band of crooks and hoods before Louis XIII purchased land at the village of Versailles in 1632 and ordered the construction of a hunting lodge. His son Louis XIV, upon assuming the reigns of power, would then use that lodge as the inner shell around which his expansive palace would develop beginning in 1662, a project that he would pursue for the next 50 years. Versailles was built a tremendous theater where Louis XIV always stood center stage, whether in the palace or in the garden, asserting and ensuring his role as the Sun King, the power and the glory around which all rotated.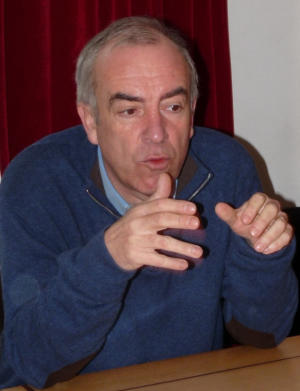 Always quick to point out the murky side of this story, Baraton writes: "It's fear that brought Louis XIV to Versailles, frightened by the Fronde [a rebellion against the royal government during the king's minority]. It's blood that allowed him to remain there. The sweet paths that we visit and the fabulous luxury of a palace that we admire are built on an open grave that would make the worst tyrant nauseous."
At the time of its construction, Versailles was the largest construction site in Europe: 36,000 men worked on the site and there were 22,000 soldiers in the area. Malnourished and poorly paid, they worked under horrible conditions, suffering from cold, fever and frequent accidents. Baraton writes: "While I don't know how many men died—the number 8,000 that has been mentioned by some sounds optimistic to me—I know that three hospitals… were built to care for the victims of a project worthy of a pharaoh."
Beyond the sufferance of those who created Versailles, he invites the reader to revel in shadowy corners of the history of Versailles over the past 400 years whether telling us that the Grand Trianon was built on the site of a cemetery, noting that the last court-ordered public execution in France took place in the town of Versailles in 1939, or speaking of a of tortures, crimes, acts of vengeance and the occasional bloodletting.
Poisoning, Baraton explains, was all the rage during Louis XIV's reign, "an arm for women that was very fashionable at the time." As to elixirs of love, he has dug up the recipe of the love potion that Madame de Montespan supposedly managed to sneak into the king's bloodstream: testicles of wild boar, artichoke, cat urine, fox excrement, toad powder, an eye of viper.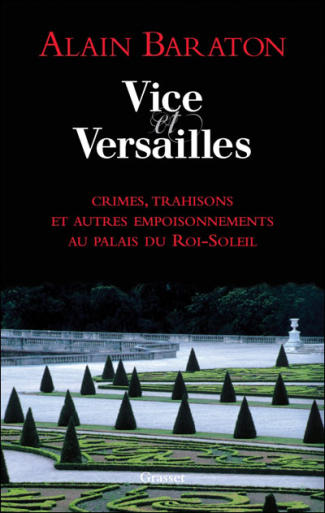 The author playfully lets us know that a bit of the macabre can await us, too, when we visit the great palace. In the name of history and beauty, mercury, despite its known toxicity, was recently used in the Hall of Mirrors to restore and replace those of the famed mirrors that had deteriorated over the centuries. "The level of toxicity is certainly beneath the safety level established by the WHO, but I recommend visitors who are particular about their appearance to not gaze upon themselves too long in the Hall."
Though haphazard in its telling of the horror stories of Versailles, "Vice et Versailles" is a pleasant and easy trot of a read—in French only—full of anecdotes, ironic asides, juicy tidbits, black humor and broad historical strokes.
Published by Grasset in 2011, "Vice et Versailles" is one of a number of books that Baraton has written about the grounds where he has been employed since 1976 at the age of 19. He is also the author of more cheerful books including "Le Jardinier de Versailles" (Grasset, 2006), "Versailles vu par Alain Baraton" (Hugo et Cie, 2007) and "L'Amour à Versailles" (Grasset, 2009), along with other books on gardening, landscaping and trees. Baraton is especially known to a wide public in France through his weekly gardening show on the radio station France Inter. (Think a French version of "You Bet Your Garden" on NPR.)
During the height of Louis XIV's reign at Versailles, 7000 people worked in the gardens of Versailles. Nowadays, with 800,000 flowers to plant each year along with general upkeep and various restorations, there are now 48 permanent gardeners for 2100 acres (850 hectares) along with surveillance agents and employees of ten private companies that periodically intervene "without," Baraton said during a presentation of his book, "the same personal attachment [to Versailles] that the permanent gardeners have."
In a conversation with the author-gardener it's clear that he sees a certain amount of horror in the effects of contemporary tourism in Versailles, albeit far less bloody horror. He cites the eyesore of garbage cans now placed everywhere as a consequence of picnickers having so much waste. He also doesn't like the idea of visitors listening to audio devices rather than to the natural environment. And he's no fan of the golf carts that visitors can use to visit the garden but in which people don't even look at what they're passing but simply use to get from point A to point B. He would rather have us remember that beyond the palace the park of Versailles is a 17th-century creation that ought to be approached in the spirit of that era, meaning with lots of walking, perhaps in the wind or the cold, and with moments of silence so as to listen to the birds.
Though "Vice et Versailles" doesn't present the technical aspects of his work overseeing the garden and park of Versailles, Baraton, as heir of sorts to André Le Nôtre, the landscape gardener who created Louis XIV's backyard at Versailles, lets it be known that he has "an account to settle" with his forebear.

ALAIN BARATON, LE JARDINIER DE VERSAILLES… par AJPAT
In the interview video above conducted by Michel Shulman, president of the French Assocation of Heritage Journalists (Association des journalistes du patrimoine), Baraton explains (and I translate):
"Le Notre is a truly competent professional who left us with a unique and remarkable work, except that Le Notre didn't invent anything—it's worth bearing in mind—and Le Notre didn't transmit anything either. When one has the opportunity, as Le Notre did, to be titled, to be near the king, to be wealthy—to keep everything for himself and take to the grave the secrets of his work, it's not honorable. So I love Le Notre's creation but I like the man himself a lot less… When one does work such as his it's one's duty to perpetuate it… I'm mad at Le Notre and that's why from time to time I take a perverse pleasure in damaging a little his memory."
Recognizing his role as a media personality, Baraton concludes that "My own obsession today is to transmit not only my own knowledge but that of my colleagues and to do exactly what he, Le Notre, didn't have the courage to do."
For those who read French, "Vice et Versailles" is a enjoyable and bloody introduction to some of that transmission.
Vice et Versailles: Crimes, trahaisons et autres empoisonnements au palais du Roi-Soleil by Alain Barton. 203 pages. Published by Grasset, 2011.
© 2013, Gary Lee Kraut
Other articles, photographs and videos about Versailles on France Revisited include:
Your, Mine and Le Nôtre's: An American Photographer Examines the Garden of Versailles  (photography)
Jealousy and the Thrones at Versailles  (exhibtion)
The Gardens of Versailles in Winter (photograph/video)
Versailles, an Alternate Approach (advice)
Versailles, Versight, Versails, Versighs, Versize, Versache: How I learned to Forget the Crowds and Appreciate Versailles (3-part article)