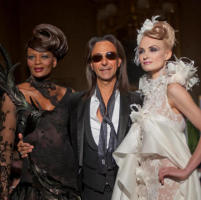 Is haute couture for the birds? Absolutely, says fashion follower Corinne LaBalme, who joined the flock at Paris Fashion Week to report on the Spring/Summer 2013 collections. With stylists pushing the envelope, haute couture has always functioned as the canary in the fashion mineshaft.
In 1912, dance fanatics flocked to the Théâtre du Châtelet to watch Vaslav Nijinski and Tamar Karsavina of the Ballets Russes perform new-fangled ballets like Firebird and Spectre de la Rose. During intermission, bemused spectators would thumb through elaborate programs for Cocteau's take on what it was about.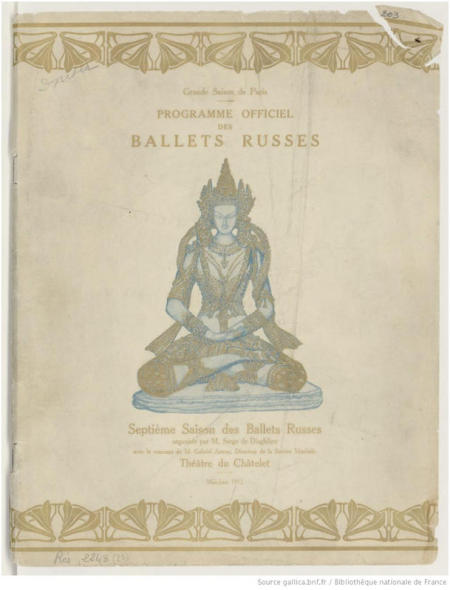 Parisian couturier Jean Doucet chose this historic venue to premiere an All-About-Avian Spring/Summer 2013 haute couture collection that didn't need any footnotes.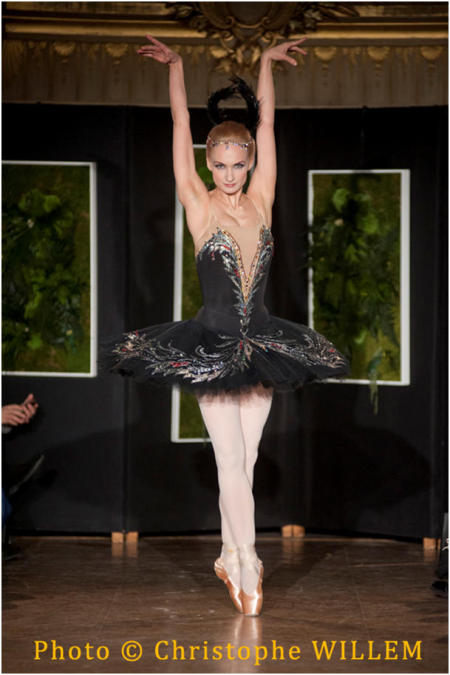 With Irina Kolesnikova of the Saint Petersbourg Ballet making a star pirouette on the runway, fashionistas checked out a Very Vogue Version of Swan Lake.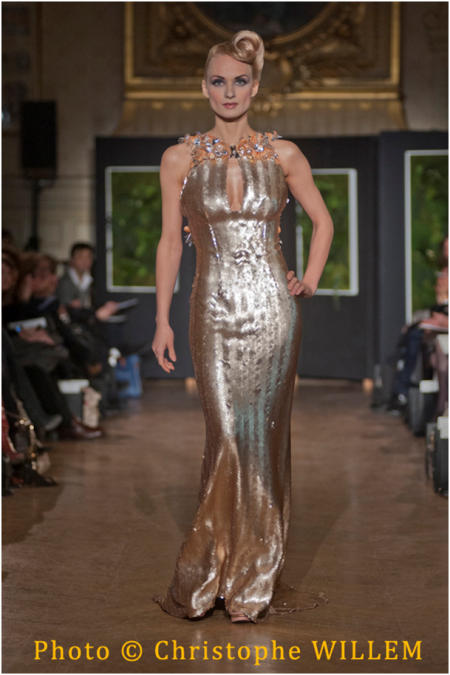 In Doucet's re-staging, good girl Odette snags the guy since Irina got to wear the feathered wedding dress in the finale—although, come to think of it, back-stabbing Odile was also invited to the party.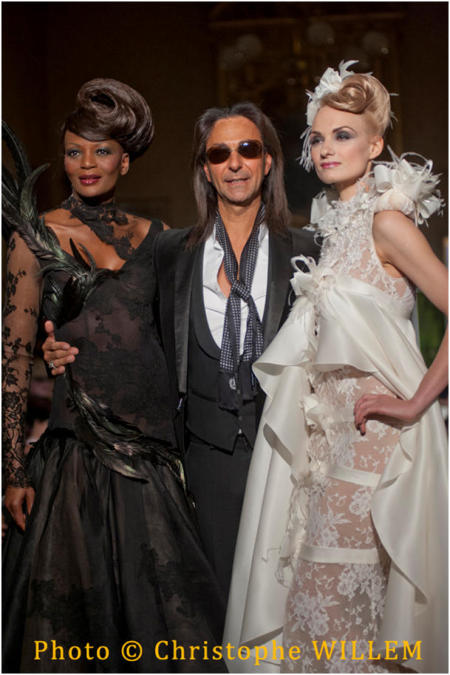 Far, far from the avenue Montaigne crowds, Jean Doucet's salon adds a spark of glam to ever-so-slowly gentrifying Bercy district at 6 rue Jean Renoir in the 12th arrondissement.
© 2013, Corinne LaBalme
Corinne LaBalme, a Paris-based writer, journalist and editor, is currently working on development of a series life-style documentaries for Muses Productions.