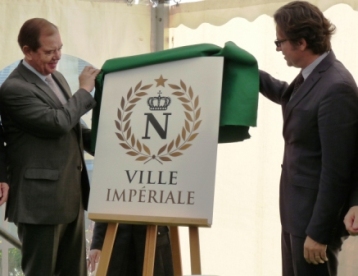 Think what you want about Napoleon but there's no denying that he's the man behind many modern changes in life and politics in France, a prime example being the introduction in 1804 of the Civil Code, the major post-Revolutionary reform and codification of French law that remains the basis of the French legal system.
Napoleon, as Bonaparte then as emperor, marked an era and much that came after. He also marked many towns, giving them letters of nobility—towns that now perpetuate his memory with more or less success.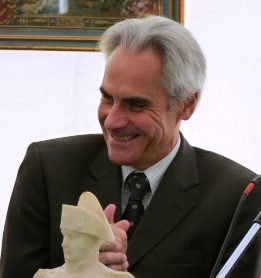 The desire to promote the Napoleonic history of such places has given rise to the European Federation of Napoleonic Cities (Fédération Européenne des Cités Napoléoniennes), created by (Prince) Charles Napoléon, the oldest surviving male heir of Napoleon's youngest brother Jerome.
The federation brings together European towns and cities whose history has been marked by Napoleon's influence and that are willing to develop activities along three main lines: promoting exchanges on Napoleonic history by setting up meetings, seminars and publications in association with universities; supporting and promoting actions to preserve and restore Napoleonic heritage (objects, works of art, furniture, monuments, sites, etc.); developing and conducting activities that present that heritage in a positive light (exhibitions, arts events, discovery tours, especially in tourist and academic exchanges).
The desire to promote these activities with a recognizable logo has led to the creation of the trademark "Ville Impériale," Imperial City. Associated French towns and cities whose heritage relates to the Empire, as the period of Napoleon's reign is known, can identify themselves as such to the general public and to tourists with the new trademark and logo.
Leading the way in this effort is the town of Rueil-Malmaison, a western suburb of Paris, whose history is indelibly marked by the presence of the Chateau de Malmaison, once home to Napoleon and Josephine, his first wife.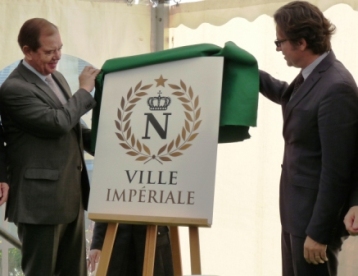 Patrick Ollier, mayor of Rueil-Malmaison, Frédéric Lefebvre, French tourism minister, Charles Napoléon, and the mayors of Compiègne, Fontainebleau and Saint-Cloud came together in Rueil on October 21, 2011, to unveil "Ville Impériale" trademark and logo.
Josephine purchased Malmaison in 1799. Renovated between 1800 and 1802, the chateau frequently housed the couple through Napoleon's reign as First Consul. In 1804 he declared himself Emperor Napoleon I and often required a larger setting to receive his imperial court; nevertheless he and Josephine continued to return to Malmaison until their divorce in 1809. Josephine then lived there until her death in 1814. The chateau today very much reflects the decorative spirit of the Consulate and of the Empire.
The towns and chateaux of Compiègne, Fontainebleau and Saint-Cloud, all within easy reach of Paris, also played important roles during the Empire.
Those behind the "Ville Impériale" trademark are now looking to rally other towns and cities to the cause of putting forward their Napoleonic past with the associated trademark and logo.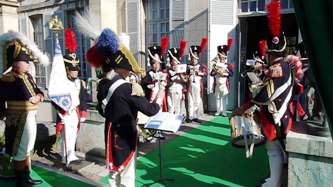 The logo promises to bring together history, culture and tourism and will perhaps give rise to a global approach to Napoleon. It's a label that might well serve as a model for other heritage initiatives.
The Imperial Guard was present at Rueil-Malmaison for the unveiling of the new logo on Oct. 21, 2011, complete with music and canon fire.
Original text in French  by Georges Levet, Secretary of the French Association of Heritage Journalists, Association des journalistes du patrimoine.
Loosely adapted into English for France Revisited by Gary Lee Kraut.