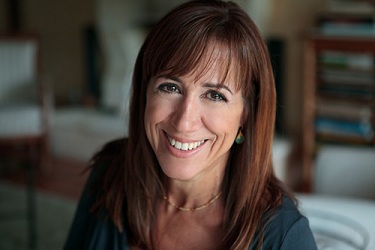 Ellen Sussman's new novel French Lessons is a sexy, sensual, café-filled story—actually three stories—about three Americans who explore Paris while receiving walking French lessons.
Over the course of a single day, the novel follows the parallel stories of the three Americans and their respective tutors through separate walks on the streets of Paris: A woman who's traveled to Paris alone after the death of her married lover; a women living in Paris and seeking freedom from family life; and the husband of a well-known actress who's in the French capital to make a film.
Their parallel stories are explorations of love, loss, fidelity and loneliness—and of course of the beauty of Paris. In each case, the characters must decide what to do about their attraction to their opposite-sex French tutors.
Ellen Sussman lived in Paris from 1988 to 1993 and has returned to Paris and elsewhere in France many times since. She is the author of the novel On a Night Like This and of numerous essays and short stories. She is the editor of the anthologies, Dirty Words: A Literary Encyclopedia Of Sex and Bad Girls: 26 Writers Misbehave.
Originally from Trenton, New Jersey, as is this interviewer, Ellen and her husband Neal now live in the San Francisco Bay area. She has two grown daughters.
In 2006 she was invited to teach a week-long writers' workshop in Paris. Since she would be working during the day, she gave Neal, who was accompanying her on the trip, the gift of an ambulatory French lesson. The tutor ended up being a beautiful young woman. Neal appreciated the gift and the incident turned out to be the spark for French Lessons, the novel. (In real life, Neal did not fall in love with the French tutor!)
The Interview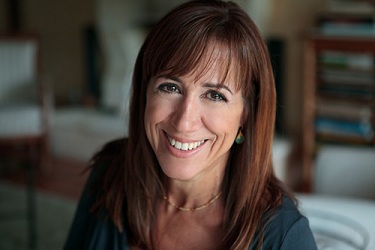 Gary Lee Kraut: How did you learn French and was your teacher cute?
Ellen Sussman: When I moved to Paris I had a one-year-old and I was pregnant with my second child. So I never had time for real French lessons. For a short period of time I did set up for a French tutor to come to my apartment to give me lessons. We'd sit at the kitchen table and my daughters would be a constant distraction. No wonder my French is so bad! When I created the character of Riley in French Lessons I wanted to make two major differences between us so that I would feel freer to write fiction rather than memoir. Riley hates Paris – I loved Paris. And Riley got a hot French tutor. Mine was definitely not hot.
GLK: What is it about Paris that arouses fantasies about sex and romance?
ES: Come on – you guys are always making out on the street! Well, maybe not always. But there are more kisses and caresses on Parisian streets than we might find in the US. And I don't blame the French. Paris is very romantic. It's a gorgeous city – and there's a long history of romance tied to the place. So when we visit Paris we think about love, we think about sex. We might also think about loneliness. A long walk along the Seine at night will make a person yearn for someone, maybe even someone they haven't yet met.
GLK: Two of the American characters learning French in your novel are women, one is a man. In your opinion, do men and women have different perceptions of Paris?
ES: I used all three characters to explore different perceptions of Paris. I'm not sure the differences are gender-based. In fact, Jeremy might be my most romantic character, rather than either of the women. And the one who lives in Paris hates it – at least, in the beginning of her day. Maybe Paris is a reflection of our own need for love and romance in our lives.
GLK: Did you write any of French Lessons while in Paris?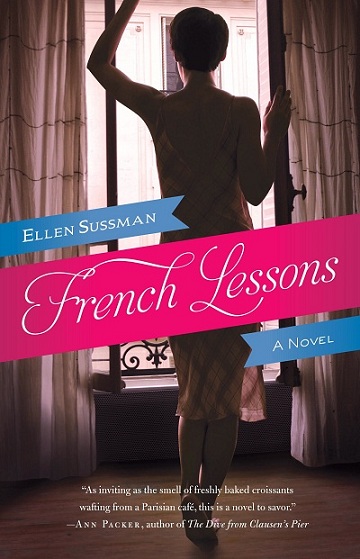 ES: No, but I was taking notes! I think I spent every day of the five years I lived there taking mental notes, and sometimes filling notebooks with my observations. Every walk I took – with one baby in the stroller and one in the Snugli – every dinner conversation – every hour spent in the parks, became material for French Lessons. When I finally started writing the novel – years after I left Paris – it poured out of me. I was so ready to use my Paris.
GLK: How did you select the three specific walks that your characters take?
ES: That was a joy to create! I wanted my characters to hit some of my favorite spots in Paris. So I led them through the different arrondissements, stopping at small museums or parks along the way. My writing challenge was to make Paris matter. I didn't want each location just to be a pretty background. I wanted each spot to make a difference to the characters – to change them in some way. So, for instance, when Josie and Nico reached the Eiffel Tower, they had to walk up the stairs; they had to gaze from the top – they had to be transformed by the Tower.
GLK: Paris is so associated with romance. Do you recommend it for single travelers?
ES: Yes! I think romance is good for the soul, even if it's the romance of dreams. And Paris moves us to dream.
GLK: When did you first visit Paris? Do you remember how you felt that first time?
ES: I was 24 on my first visit to Paris. But it was too quick, too short. When I moved there I was 33 and I discovered the real Paris, not the tourist's Paris. I think everyone who visits should stay awhile. Walk the streets of Paris and take it in. You can learn so much from the city. Explore the nooks and crannies – the secrets of Paris off-the-beaten-track.
GLK: Has your appreciation of Paris changed over the years?
ES: Yes. It helps that I finally speak French (sort of – well, at least on the level of a five-year-old.) And that I know the city and push myself to explore new areas every time I'm there. I'd like to live in Paris again for a long period of time. I think the city has changed a great deal and I'd like to get to know this new diverse city. It's less formal, less traditional. It's younger!
GLK: You lived in Paris from 1988 to 1993. How did your time in Paris influence you as a writer?
ES: I think all writers should live abroad for a period of time! It's a remarkable experience – it opens your eyes and makes you see the world in a brand new way. I think it's good for writers to be outside their comfort zone – and living abroad will do that. We also learn the world in a bigger way – so that the vision of the world we bring to the page can be a deeper, more expansive one.
GLK: What's your process for writing a novel?
ES: I write a first draft fairly quickly. It might take 6 months to a year. Then I spend another six months or so revising that draft many many times. I don't have a plan when I write the first draft – I discover the characters and the plot as I write. So there's a lot of work to be done on that manuscript. I'm also a very disciplined writer – I write every morning, for three or four hours.
GLK: What's your next writing project? Are you working on a new novel? Where does it take place?
ES: I'm almost done with my new novel. It's called The Paradise Guest House and it takes place in Bali. (Yes, I like exotic locations!) The story: A young woman is caught in the terrorist attacks in Bali in 2002 and returns to the island five years later to find the man who saved her.
I'm already thinking about the next novel – and I know where it takes place: the south of France. Back to France!
"French Lessons" by Ellen Sussman. Published in paperback in July 2011 by Ballantine Books. 256 pages.
Ellen Sussman's website.
A schedule of Ellen's book readings can be found here.
Comments may be left at the bottom of this page.