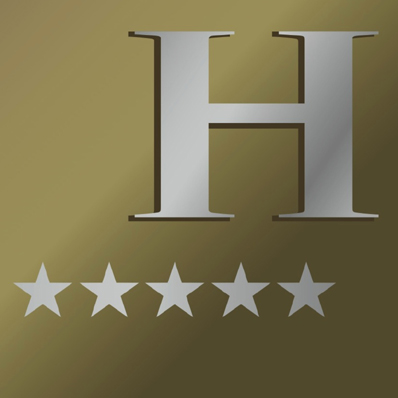 June 2011 – The finest hotels are designed for luxuriating, feasting, voguing, seeing and being seen, seducing and being seduced, and all else that an ample blend of money, power, opportunity and opportunism allows.
What's not to enjoy?
So why is it that male execs in Paris on business often leave on a Friday afternoon or arrive on a Monday morning rather than stay the weekend? Ask them and they'll respond with a lie: no time, company won't pay for the extra night, got to be home for my kid's soccer game.
Women will stay the extra day to go shop for shoes, to hell with the soccer game.
Truth is, guys don't like to stay the weekend alone because they know that if they have too much free time in a plush hotel they will either be incredibly lonely or will get themselves in trouble, or both. Because for all their comfort and service and accessories, a night in a fine hotel can seem like a waste when a guy's not getting laid, pardon my French.
Dominique Strauss-Kahn, was arrested, on a Saturday. Duh!
Given the risks of self-flagellating loneliness, last-night-in-town desperation and the belief (his own and others') that a sojourn in a plush hotel makes a man more attractive, it's only natural to stumble upon a hot hotel employee fantasy when traveling alone.
(No one has receptionist fantasies in such hotels; receptionists are bill-pay people, not fantasy material, unlikely to be tipped or winked at or groped.)
Those of us who review luxury hotels know how important it is to test 2 a.m. room service by saying that your mini-bar doesn't have the right kind of Champagne or that the TV doesn't seem to be working, and then to open the door in a loosely tied bathrobe. Or is it just me?
Kidding!
Employees in luxury hotels are trained to be obligingly discrete and to let you know with an eloquent nod and a slight smile that you've come to the right place and that you belong there by virtue of your inner beauty. Hotel employees in return have their own rich client fantasies
A solitary traveler is therefore prone to believe that they like him, they really like him, and that each employee's smile-and-nod is a secret message letting him know that he's been recognized him for his true worth and that he can ask that employee for most personal and discreet attention.
They all start to look like geisha girls and call boys after a while.
It's not always easy for a guy to distinguish between the lap of luxury and the lap-dance of luxury. But most of us manage.
© 2011, Gary Lee Kraut
Theatrical endnote: The DSK-inspired debate about macho Frenchmen or men of power often ignores the fact that high luxury hotels can be fertile ground for high-end prostitution.
I've little interest in the debate itself, to tell the truth, but imagining scenarious in the DSK-case has inspired me to outline a French farce of that kind that has a long run in Paris theaters:
A man alone in a luxury suite calls his familiar prostitution agency and asks for them to satisfy his fantasy of sex with a black chambermaid. (French farces tend not to be concerned about an appearance of racism so "black" would be an essential part of his request.) The agency says that they have just the girl for him, she'll be over in 30 minutes, and they'll have no problem getting her up to his room. Then, while the man is waiting (note to director: it's funnier if he's in his bathrobe) and the hired girl is still in a taxi putting on her chambermaid costume, a real black chambermaid with her own quirks and secrets enters the room. The man assumes that she's the hired prostitute, playing her role by pretending to be shocked by his advances, and…