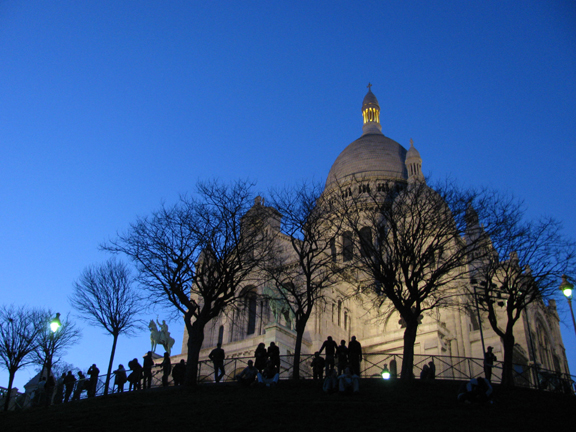 Skytrees (my definition): Visions of time and place found by looking up through trees at an angle of more than 45 degrees.
The cusp of spring is prime time for skytrees, and the images below, taken in the third weeks of March, are prime examples of skytrees in Paris: Arc de Triomphe, Notre-Dame, Saint Sulpice and Montmartre/Sacré Coeur by nightfall.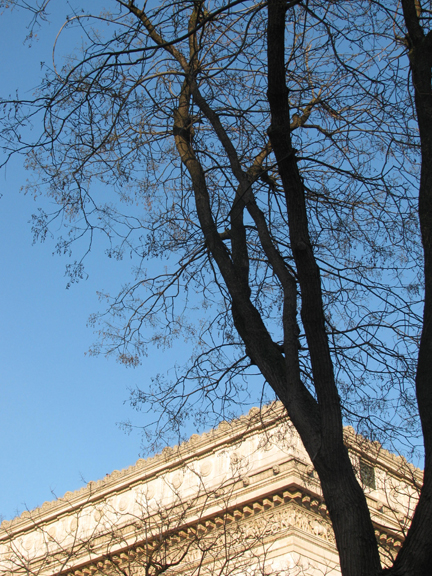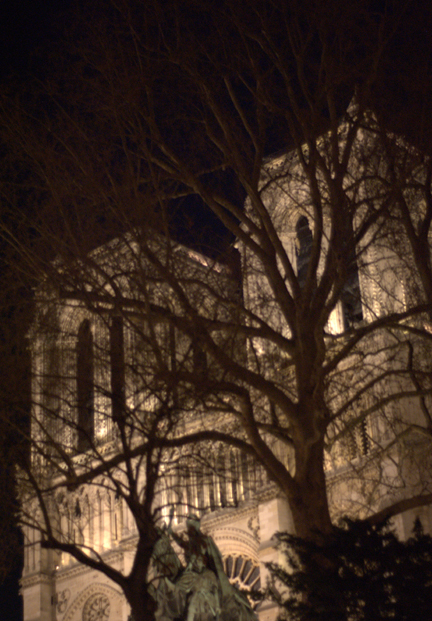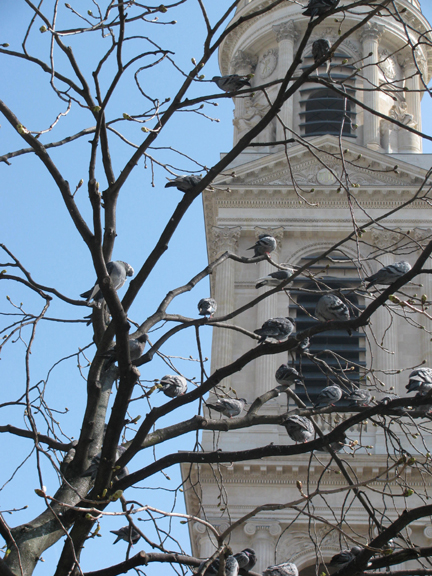 My favorite early spring skytrees were noticed during a recent evening while wandering around Montmartre before meeting friends for dinner.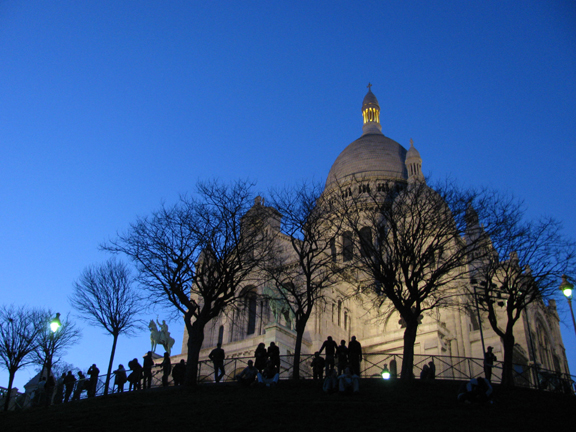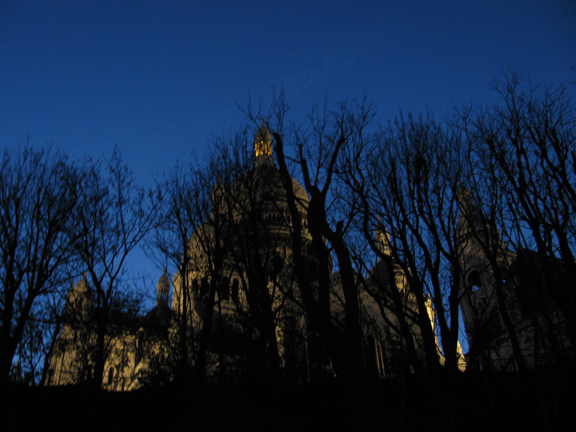 Dinner too was a treat. We dined at Le Grand 8, a highly recommendable moderately-priced restaurant just downhill from Sacré Coeur on its lesser visited eastern side. There, Kamel Tabti and Stéphane Tomeï and their staff amiably serve simply and well-prepared dishes and natural/organic wines. It's at once urbane, rustic and homey.
Le Grand 8. 8 rue Lamarck, 18th arrondissement. Tel. 01 42 55 04 55. Metro Anvers. Open for lunch Sat. and Sun. noon-3pm, for dinner Wed-Sun. 7-11:30pm. Reservations are advisable. www.legrand8.fr