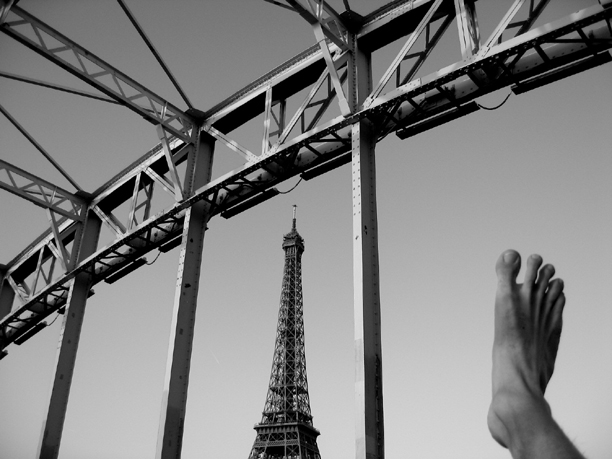 The barefoot French photographer Va-nu-pieds expresses the can-can-like joy of seeing the Eiffel Tower, even if for the umpteenth time.
* * *
Steel beams… and my foot.
A painter extends his hand and his brush to take measure of the object…
I extend my foot.
Des poutres d'acier… et mon pied.
Un peintre tendrait le bras et son pinceau pour prendre la mesure de l'objet…
Je tends mon pied.