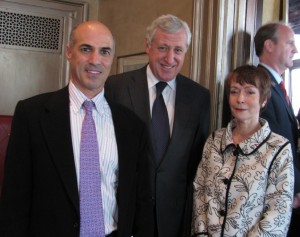 At a friendly Francophile ceremony in Philadelphia last week, Joanne Silver received from France's Ambassador to the US Pierre Vimont the decoration of Chevalier dans l'Ordre des Palmes académiques, the most prestigious honor a scholar or academician can receive from the French Government.
The Palmes académiques, established in 1808 by Napoléon Bonaparte, recognizes those who have advanced the cause of French culture, education, and the arts and made active contribution to the expansion of French culture throughout the world.
Joanne fit the bill for her years of teaching French, her involvement with the American Association of Teachers of French (AATF) and other Franco-American organizations, and her work as publisher of Francophile books, in French and in English, at Beach Lloyd Publishers, whose mission is "to recognize the strong historical and ideological ties that bind France and the United States, and to view those ideals globally."
Before the ceremony began, former Honorary Consul of France to Philadelphia Daniele Thomas Easton introduced me and this France Revisited to Ambassador Vimont. I didn't dare ask the ambassador to sign up for the France Revisited Newsletter seeing as half my friends have yet to do so, but the three of us had a nice chat about this site nonetheless.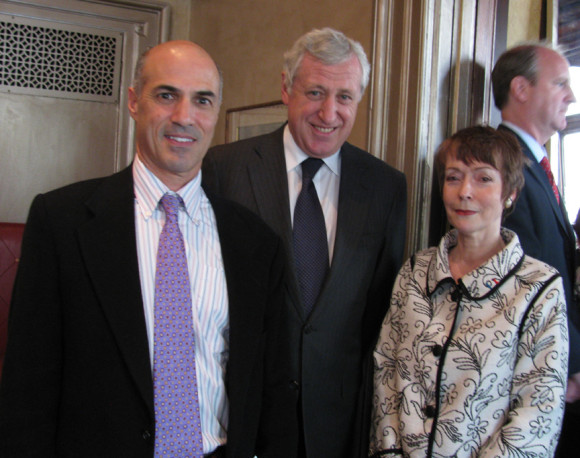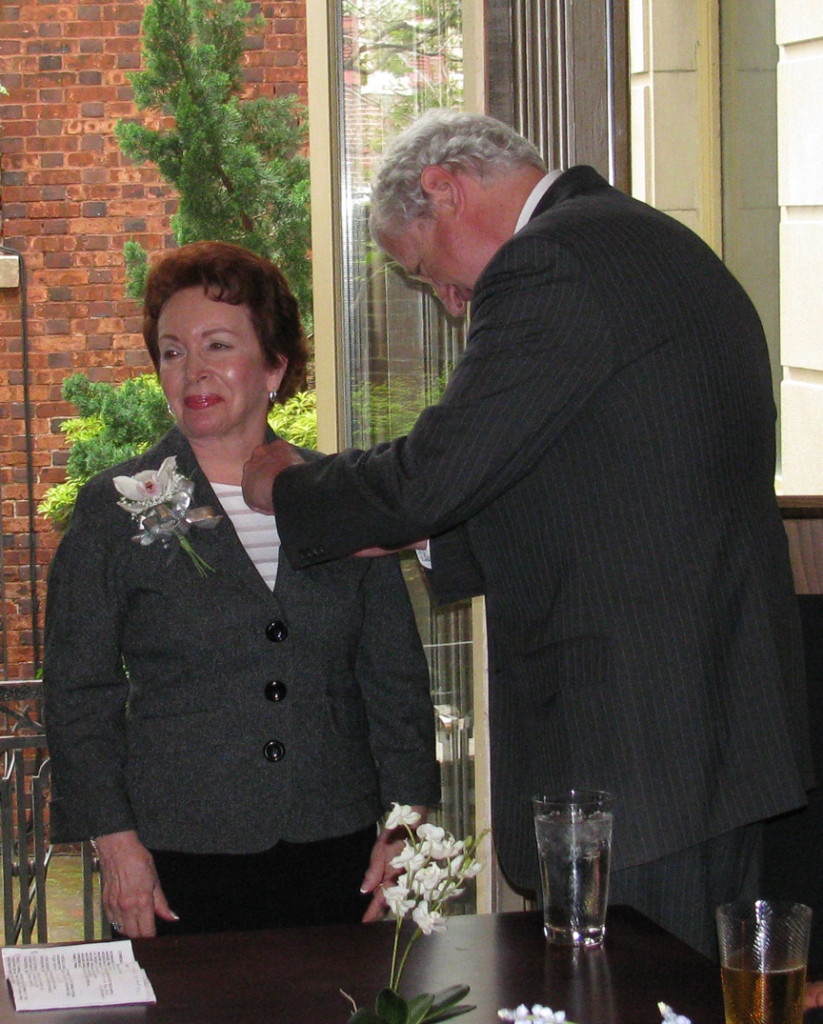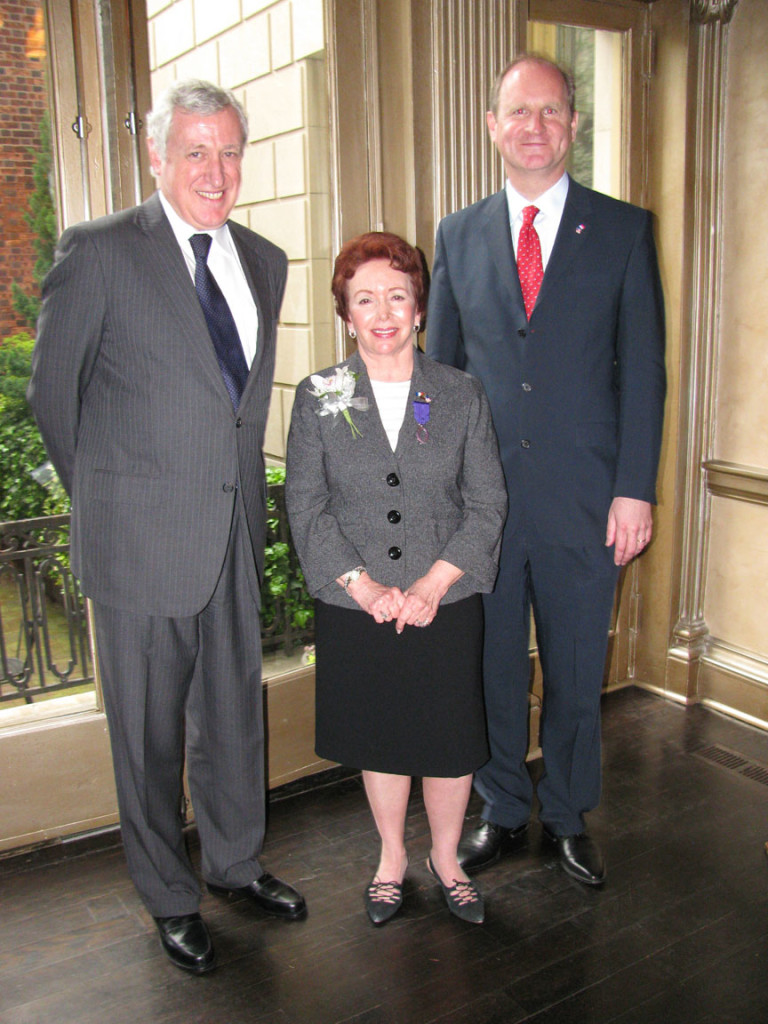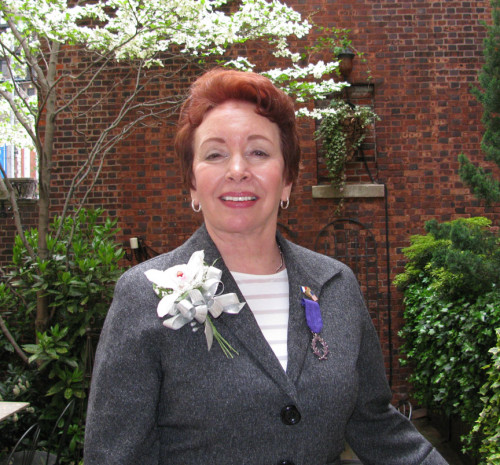 Also in attendance among the Francophile luminaries of Philadelphia and illustrious guests from the U.S. Canada, and France were some of the members of the Board of the Alliance Francaise de Philadelphie. Among them, left to right in the photo below, were Alliance Board Members Delphine Lawrence (Secretary), Martine Chauvet (Executive Director), Joanne Silver, Lynn H. Miller and Diana Regan (President).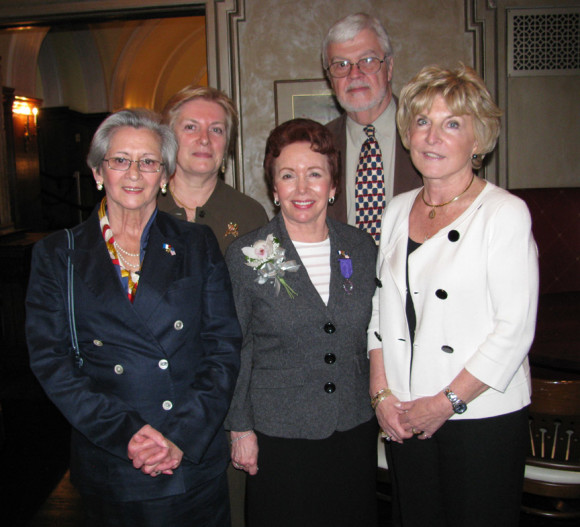 Bravo et félicitations, Joanne!